I awoke to the smell of a freshly brewed pot of Cafe Bustelo and I was excited! I enjoy a good cup of coffee and nothing is better than a cup of Bustelo with a splash of hazelnut of French vanilla coffeemate. Yes sir, I love me some coffee.
Ok, I'm back at it. Monday is either a day that you dread or a day that you look forward to because it's the start of a new week and there are so many things that you want to do. Me? I'm ready to take on the world. I got some good sleep, spoke to the family in the VI, Crooklyn, DR, MD and IA so I'm Blessed and ready to roll. By the way, the entire family is healthy and in good spirits. What more can I ask for? Nothing.
I got a few telephone calls from people asking why I wasn't at the
International Sneaker Battle
on Saturday but I had previous plans and I couldn't disappoint a cute 4-year old. It's amazing the kicks that I saw at this party from SpiderMan sneakers with lights to Sponge Bob Squarepants sandals and the best kicks were some Lacoste sneakers that a well groomed 3-year old boy had on. He looked like he was fresh from a photoshoot with GQ. Simply smashing!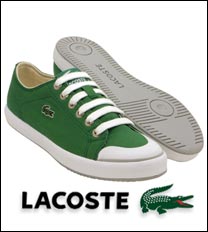 Get your mind right and start your week on the good foot. Think positive thoughts and dream BIG. You deserve it!